One-on-one consultation
Bring photos, sketches, ideas or wishes, and our designers will work with you to transform your dreams into a reality. We love to make pieces unique to everyone who comes through our doors.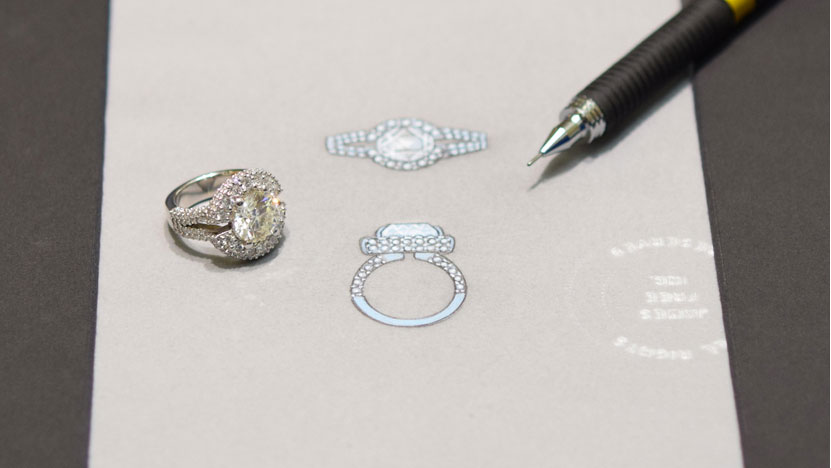 At Jules Fine Jewelry, you can see your design come to life before your eyes in three dimensions, using the latest CAD (computer aided design) software. You become the designer as you zoom in, out and rotate your piece to see and fine tune all details of the piece you created that we will make perfect just for you.
Re-Styling
One of the questions we get asked most is if we can take old or out-of-date jewelry and make it into something new. The answer is YES! Simply bring in all the jewelry that you no longer wear, and we will work with you to design a brand-new piece that compliments your individual style. Hold onto the memories and sentimental value of your jewelry while seeing your treasures in a whole new light!
Your final design is cast in gold, platinum or other metal of your choice. The rough casting(s) are meticulously cleaned and polished. Connecting or other integrating components are created by hand where necessary and gemstones are set. A final polish and deep clean is done to maximize the brilliance, shine and texture which brings out the beauty and perfection of the details.
For more information contact us.
Request a Quote
---
Receive a complimentary quote based on your design concept, precious metal, gemstones and ring sizes.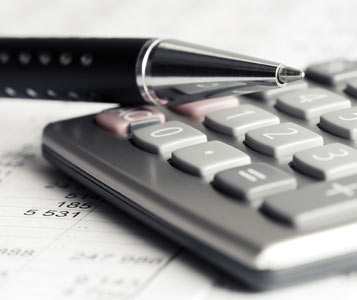 Concept
---
Our jewelry designers will take your ideas, drawing, and images and work together with you to create a design concept.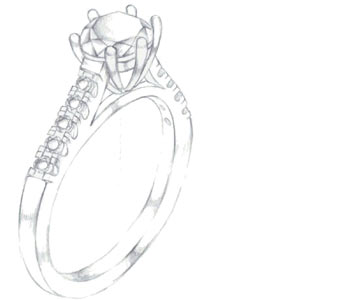 Cad/Wax Models
---
Once your design concept has been finalized and an order placed, we will create a wax or computerized (CAD) model which displays multi-angled renderings of your piece. Images and your wax or CAD model will be sent for you to approve or request modifications to your design.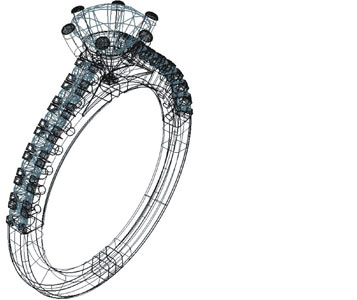 Approval & finished piece
---
Once your piece is finalized, your design is placed in the metal of your choice. Your gemstones are then meticulously designed by our expert craftsmen. Your beautifully finished piece is them thoroughly inspected by our Quality Assurance team.